Hurricane Ian Animal Rescue Project
Inspire Unity has teamed up with Sterling Davis (Trap King), Bob Lynch (Cowboy Cat Wrangler), Michelle Fern (Pet Life Radio), Jae and Adrienne (The Two Crazy Cat Ladies), Raquel Cid (Paws & Perros Podcast), and Dr. Rachel Geller (Cat Behaviorist) to support Hurricane Ian animal rescue efforts!
Who Does This Project Support?
"Despite being in the midst of a global pandemic, Humane Society Naples continues to serve thousands of animals in the community each year through our sheltering, fostering and adoptions programs as well as with medical care through the Humane Society Naples Veterinary Clinic and the Paige Conery Mobile Veterinary Clinic. We also help families with boarding and behavioral training services as well as a community pet food pantry.
HSN also provides numerous outreach programs at schools and businesses to promote responsible pet ownership, including pet sterilization. We believe spaying and neutering are the best ways to reduce the pet overpopulation. Our HSN Veterinary Clinic offers a low or no-cost pet sterilization for low-income pet parents. Additionally, every pet that is adopted at HSN does not leave the adoption center until it is spayed or neutered."
-Humane Society Naples Website (https://hsnaples.org/)
Join Us!
Our furry friends in Florida need YOUR support! The goal through this fundraiser is to unite together, physically show HSN our support, and raise funds for their animal rescue efforts in South West Florida. HSN is helping local shelters transport animals to out of state partners which opens up space for animals lost and displaced by the storm. Their goal is to reunite as many animals and families as possible.
Hurricane Ian has affected humans and animals alike. Please support the Hurricane Ian Animal Relief Fund to mend the broken and heal the wounded!
The final image created will be sent to HSN allowing them to see who all had their back during this difficult time.
Click "Donate Now" to add your picture and monetarily support our animal rescue friends in South West Florida!
Courtesy Orange County Government, Florida
(https://www.today.com/news/climate/floridians-rescue-dogs-cats-hurricane-ian-rcna50689)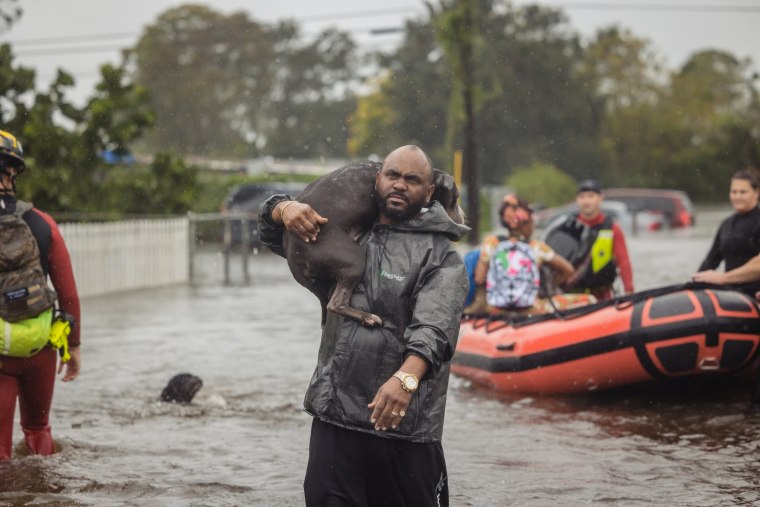 Courtesy Orange County Government, Florida
(https://www.today.com/news/climate/floridians-rescue-dogs-cats-hurricane-ian-rcna50689)